Comment écrire un algorithme en Latex ?\usepackage{algorithm},\usepackage{algorithmic}
On doit tout d'abord utiliser les packages suivants
Voici un example: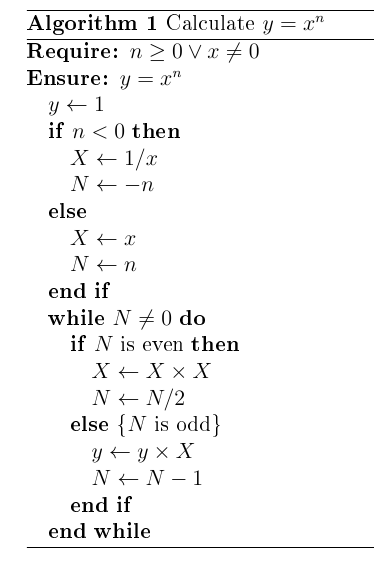 Les commandes suivantes vous seront très utiles !!!
Single line statements
If-statements
For-loops
There are two forms
While-loops
Repeat until condition
Infinite loops
Precondition
Postcondition
Returning variables
Printing variables
Note: Due to a bug, the algorithmic package is not compatible with hyperref.
---
Si vous avez trouvé cet article ou ce site utile et souhaitez soutenir notre travail, veuillez envisager de faire un don. Merci !
Aidez-nous
---
Articles dans la même rubrique