How to write algorithm and pseudocode in Latex ?\usepackage{algorithm},\usepackage{algorithmic}
We must use the following packages
Here is an exemple: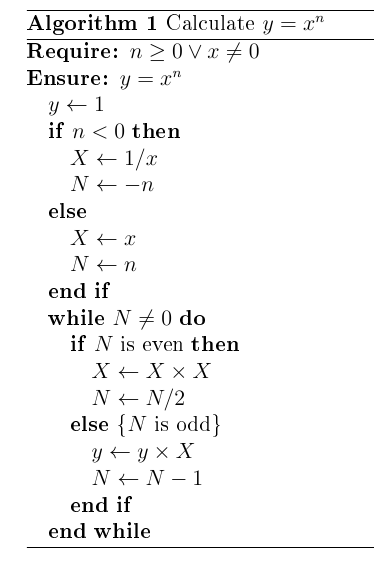 Here are useful commands
Single line statements
If-statements
For-loops
There are two forms
While-loops
Repeat until condition
Infinite loops
Precondition
Postcondition
Returning variables
Printing variables
Note: Due to a bug, the algorithmic package is not compatible with hyperref.
---
If you found this post or this website helpful and would like to support our work, please consider making a donation. Thank you!
Help Us
---
Articles in the same category